4.8 star rating
51 Reviews
Absolute Best!
Review by Lorra C. on 25 Feb 2020
review stating Absolute Best!
I've been using Ben Fuchs Transdermal C Serum for several years. My skin looks and feels fantastic! I get told often that I look much younger than I am, and I fully attribute that in part to the Truth products! Thank you Ben for sharing your knowledge of skin health from the inside out!
C Serum
Review by Kelly A. on 9 Feb 2020
review stating C Serum
I love this buttery serum! My little brown patches have faded and it's super moisturizing. I use Bens trifecta in conjunction with alternating nights with the AHA Exfoliator & Omega 6 Healing Cream. My skin looks amazing, 46! No filter! Truth Treatments are the real deal!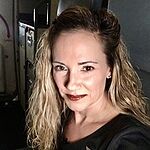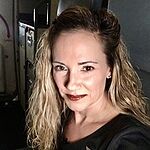 Katharine H.
5 star rating
It is an excellent product
Review by Katharine H. on 30 Jun 2020
review stating It is an excellent product
It is an excellent product that enlivens my skin every morning.
Impressive
Review by Salina V. on 29 Jun 2020
review stating Impressive
The ingredients are the highest quality. It's hard to find such good ingredients in other products. The effectiveness in evening out skin tone and beautifying skin is so impressive I put a few drops in my body lotion and use it all over my body too.
Jennifer B.
5 star rating
Only need a drop to
Review by Jennifer B. on 16 Jun 2020
review stating Only need a drop to
Only need a drop to moisturize your face!
I love this product! I
Review by Keri H. on 13 Jun 2020
review stating I love this product! I
I love this product! I have combo/rosacea skin but after using this product for a month, my skin is not red, clear, firmer and bright! I use this product at night along with the omega 6 healing balm (retinol once a week)
Great product
Review by Phyllis W. on 7 Jun 2020
review stating Great product
Love this product. My skin is much improved since using it. I have acne scars from my youth and this product has made an improvement, the scars aren't gone, but look better.
Nice!
Review by Sadaf N. on 5 Jun 2020
review stating Nice!
I'm using Retin-A at the moment and this serum has been helping with not feeling the stinging feeling I used to get from putting other products on my face and my face doesn't go red like before. My skin looks plump and glowy too :)
I keep ordering this product because it works!
Review by Kerry T. on 2 Jun 2020
review stating I keep ordering this product because it works!
My face and neck feel plump after I use the serum. I now have several friends using it too and they all agree.
Absolute game changer!
Review by Lacee B. on 25 May 2020
review stating Absolute game changer!
I have finally found a product with visible results. My skin has never been so bright and my melasma spots started to lighten within days. Worth every penny in my opinion!
Q: Hi! I have been using the vitamin C serum and i love it (with the mist and hyaluronic). I would like to try now the vitamin C balm. Can I use it instead of the serum? are these two products the same (in terms of results), or are they different?
thanks for your help
A: The c balm is for at night after all other serums to seal and moisturize your skin. Serum is for the day.
A: Hi! I dont believe they are intended for the same purposes, but I would check with the products details to see what will help you accomplish your goals better. I will say Vitamin C serum has to be a one of my must have on my skincare routine!
Q: Do you have a serum with growth hormone?
A: If you listen to Ben's daily broadcast of The Brightside on YouTube you will learn, from what I understand, that he doesn't advocate for growth hormones. So no, as far as I know he doesn't have any growth hormone products. Apparently you want cells to divide at just the right time and proper nutrition inside & topically are what give the best environment for that to occur. Hope that helps.
A: No Truth Treatments contain growth hormone
Q: How do you store Vitae's. C serum. Refrigerated or Room Temp.?
A: I have been using Transdermal C for over 3 years now and every jar has always stored in my bathroom cabinet without any problem.
A: Just in a dark place like a medicine cabinet.
Q: Can you use this under the eyes as a brightener/hydration? I'm wondering if it can replace my eye cream.
A: I don't apply eye cream anymore since using the transdermal vit c. This is the greatest vit c I have ever used. I believe it works much better than eye cream and yes it has hydrated and brightened my under eye area. All the products are phenomenal. Amazing honey cleanser WOW!!!!!
Q: Can the transdermal c serum. Be mixed or laced with the hyaluronic mineral hydrator
A: Yes, I have done a t with great results
A: Sure! All Truth Treatments can be mixed and work great together!